SECTIONS | Welcome to the Dancetech-Thomann store.
Synth/sampler/drumbox, sample-CD's, synth s/w
Midiware, sequencers, home keyboards
Rack effects, pre-amps & processors
Monitors, studio mixers/recorders, h'phones, tape
Dj-kit, Pa-gear, small mixers, speakers & amps
Microphones & accessories
Pc/Mac audio/midi h/w & s/w, storage media
Expansion boards, accessories etc
Piano's & organs
Cases & racks & accessories
Top Sellers...
Blowouts...
New Products...
Similar Products...
Adams 23" 2PAUNFI23D German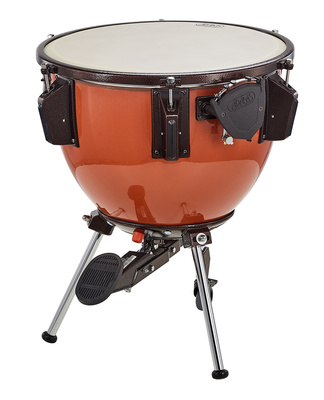 Adams 23" universal fibreglass timpani. The parabolic kettle featured in this Adams timpani line rests inside an aluminium "shell", this accounting for outstanding tonal resonance. The multi- adjustable supporting legs retract completely into the kettle for erase of transportation. To cater for extra convenience, one of three stands is fitted with a wheel.
Delivery prices