SECTIONS | Welcome to the Dancetech-Thomann store.
Synth/sampler/drumbox, sample-CD's, synth s/w
Midiware, sequencers, home keyboards
Rack effects, pre-amps & processors
Monitors, studio mixers/recorders, h'phones, tape
Dj-kit, Pa-gear, small mixers, speakers & amps
Microphones & accessories
Pc/Mac audio/midi h/w & s/w, storage media
Expansion boards, accessories etc
Piano's & organs
Cases & racks & accessories
Top Sellers...
Blowouts...
New Products...
Similar Products...
Elation Theatre Flood TF500-A 500W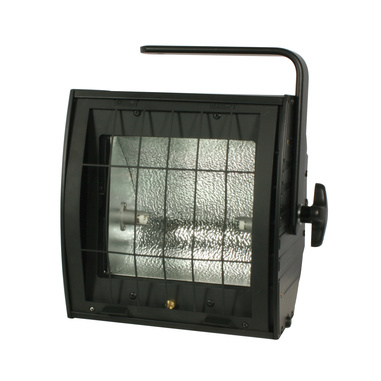 Elation TF500-A 500W, asymmetric Theatre Flood light TF500-A 500W, Color frame included, Lamp included, Lamp type: R7s, Dimensions (LxWxH): 196x290x290mm, Weight 4,5kg, Asymmetric reflectors are best if the lights are placed at an end of the surface you want to light up. E.g. on the floor, lighting up a wall. All versions are equipped with a adjustable bracket and safety grid. The housing is made of die-cast aluminum.
Delivery prices