SECTIONS | Welcome to the Dancetech-Thomann store.
Synth/sampler/drumbox, sample-CD's, synth s/w
Midiware, sequencers, home keyboards
Rack effects, pre-amps & processors
Monitors, studio mixers/recorders, h'phones, tape
Dj-kit, Pa-gear, small mixers, speakers & amps
Microphones & accessories
Pc/Mac audio/midi h/w & s/w, storage media
Expansion boards, accessories etc
Piano's & organs
Cases & racks & accessories
Mega-Deals...
Top Sellers...
Blowouts...
New Products...
Similar Products...
Steinberg Cubase Artist 6.5 DFI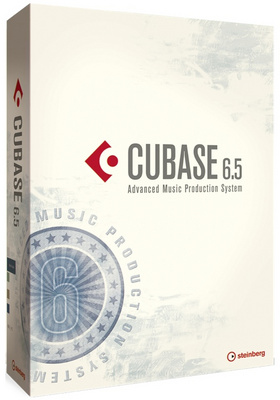 Steinberg Cubase Artist 6.5 DFI - sequencer, hard disc recording (audio & MIDI), editing and mixing software for PC & Mac. Automatic Delay-Compensation, 41 Audio VST Effects. Virtual instruments including HALion Sonic SE, LoopMash 2 and Groove Agent ONE. AudioWarp for real-time time-stretching and pitch-shifting, MediaBay, notation, VST Amp Rack. Compatible with Windows 7 and Mac OSX 10.6. Language version: German/French/Italian. PDF manual only.
Delivery prices