SECTIONS | Welcome to the Dancetech-Thomann store.
Synth/sampler/drumbox, sample-CD's, synth s/w
Midiware, sequencers, home keyboards
Rack effects, pre-amps & processors
Monitors, studio mixers/recorders, h'phones, tape
Dj-kit, Pa-gear, small mixers, speakers & amps
Microphones & accessories
Pc/Mac audio/midi h/w & s/w, storage media
Expansion boards, accessories etc
Piano's & organs
Cases & racks & accessories
Mega-Deals...
Top Sellers...
Blowouts...
Similar Products...
Harley Benton HBMA-50 Mandoline VS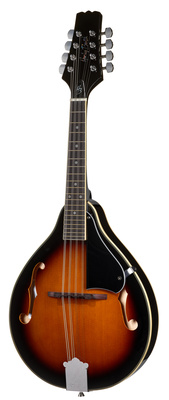 Harley Benton HBMA-50 VS Bluegrass Series, A-Style mandoline, spruce top, basswood body, teak neck, blackwood fretboard (Pinus Radiata), 20 frets, DOT inlays, scale 350mm, nut width 30mm, blackwood bridge (Pinus Radiata), creme bindings, chrome hardware, color hi-gloss vintage sunburst.
Delivery prices